Smarter Impact Starts Here
New Hampshire's HIVE Initiative – High Impact Volunteer Engagement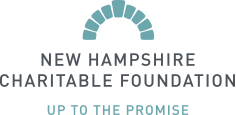 Strengthening communities and inspiring greater giving to improve the quality of life for the people of New Hampshire – those concepts are at the heart of the New Hampshire Charitable Foundation's mission. In 2012, on the heels of the prolonged recession, the Charitable Foundation was more committed than ever to maximize the impact of contributed dollars and considered skills-based volunteering as a strategy with great potential to do so. Foundation leadership recognized that New Hampshire's residents represented a wealth of resources that could be harnessed to benefit the nonprofit sector and, in turn, strengthen the community. The Foundation committed to exploring ways to help the state's nonprofits better leverage skills-based volunteers.
After securing additional funders who shared this belief, leadership set out to find partners who could develop and deliver an initiative to support nonprofits in building capacity through skilled engagement. That search led the Foundation to us at VQ Volunteer Strategies (then known as JFFixler Group), given our prior experience in designing and implementing initiatives to provide organizations with training and support in piloting volunteer engagement innovations in both the US and Canada. While we led the design and delivery of the initiative, another partner – the New Hampshire Center for Nonprofits – leveraged their deep connections in the sector to market and administer the initiative.
The concept for the initiative was simple: Select and support ten organizations over the course of a full year with training and coaching to help them learn about skilled volunteer engagement, implement at least one pilot project to engage skilled volunteers, and use this experience as a catalyst for more organization-wide volunteer engagement over time. The program became known as the HIVE Initiative ("High Impact Volunteer Engagement") and was built on two beliefs:
Embracing volunteer engagement as a core strategy requires organizational change.
Successful and lasting organizational transformation begins with one small, strategic step.
In partnership with the Foundation and the Center for Nonprofits, we developed a multifaceted program, including:
A competitive application process that led to the selection of ten organizations from throughout the state – diverse in mission (representing the arts, human services, healthcare, and more), budget (from under $250,000 to more than $10 million), and the number of staff and volunteers, yet all recognized the power and potential of volunteer engagement.
A pre-pilot assessment of volunteer engagement helped each team identify areas of strengths and opportunity and provided a baseline against which they would measure progress at the end of the initiative.
A training summit launched the initiative, during which each organizational team learned about current volunteer engagement trends, best practices, and change management, while also identifying new roles for skilled volunteers to help their agency address a vital need. These new roles became the basis of the team's year-long pilot project.
Ongoing coaching supported the teams with tools, resources, and accountability for implementing the pilot and ensuring progress.
A Post-pilot assessment measured shifts in their practice as a result of the pilot project.
The cohort-wide reunion brought the teams back together to review progress, share learning, celebrate successes, and determine how each team would replicate, expand, or build on the pilot.
The HIVE project focused on eight volunteer engagement practices – and the combined results for the entire cohort showed improvements across all eight practices.
Each organization saw increases in their "VQ" especially in areas that related to their pilot initiative.
For example, Families in Transition (FIT) engaged volunteer leaders at its "OutFITters" resale stores to help greet, train, and support volunteer groups. Because of these new lead volunteers, FIT was able to engage markedly more volunteers, exposing more people in the community to FIT's mission of helping transition families from homelessness to a more stable life. In fact, within one year's time, they more than doubled the number of contributed hours (from 5,000 hours to over 12,000). This increase in hours represents a financial value equal to the cost of housing 38 families for a year.
Symphony NH raised thousands of dollars through a volunteer-led fundraising event that not only drew in new audiences, but also freed up staff to do other work since volunteers took the lead on designing and delivering the first-ever Symphony Octoberfest.
Meanwhile, the River Center developed an innovative model to attract and train volunteer grant writers. The current volunteer grant writer hosted a four-part course to teach basic grant writing skills open to the community. The fee for this course? Researching and writing one grant for the River Center! As a result, the Center received additional funding, gained new skilled volunteers to help sustain the organization financially, recruited one new board member, and served as a community connector by training up a small, mighty cadre of grant writers who can share their skills with others in the community.
And the Charitable Foundation and Center for Nonprofits benefited as well. Together, these organizations further strengthened their positions as conveners and supporters of New Hampshire's nonprofits and communities. The HIVE model was so successful, in fact, that the state's volunteer commission received funding through the 2017 Volunteer Generation Fund to continue and expand the HIVE program. VQ Volunteer Strategies will once again deliver the HIVE program, with the added element of training and supporting a team of skilled facilitators to provide coaching and more, thereby embedding the program into the state so it can continue for years to come.
To learn more, read this HIVE case study developed by Reimagining Service.
Moving from Program to Strategy at San Diego Humane Society

When San Diego Humane Society's Director of Volunteer Engagement reached out to us at VQ Volunteer Strategies (then known as JFFixler Group) in late 2014, she described San Diego Humane Society as an organization experiencing "epic growth." Three mergers in the span of just a few years expanded the type of services, increased the organization's geographic reach, and nearly doubled the volunteer corps (from 2,850 to over 5,000 volunteers) encompassing what had previously been four independent volunteer programs.
Throughout its 125-year history, San Diego Humane Society has been dedicated to strengthening the human-animal bond, preventing cruelty/neglect, educating the community on humane treatment of animals, and providing community education and safety net services to pet families needing assistance. Volunteers have actively helped to deliver on this mission since the Society's inception, and the role and scope of their work had evolved along with the organization. Now, on the heels of three mergers and the adoption of a new strategic plan calling for increased community engagement, the need to once again adapt the volunteer engagement strategy was clear – and the Humane Society reached out to us for guidance.
Specifically, senior leadership sought help in answering these questions:
How should we structure the volunteer engagement department to best support multiple campuses and programs?
How can we best unify these programs, maximize our resources, and leverage volunteer talent to support the organization's overall priorities?
To address these questions, San Diego Humane Society engaged us to assess their current state of engagement, recommend a staffing structure to support volunteer involvement, develop an engagement strategic plan to map their future actions, and write a guide to direct daily engagement practices across all campuses and programs. Together, these four efforts helped achieve the overall goal of an organization-wide transformation from considering volunteers as a program to instead embracing volunteer engagement as a strategy.
Over the course of a year, we partnered with San Diego Humane Society on all four of these efforts.
During the Assessment, we reviewed documents, policies, and procedures, conducted a site visit, interviewed more than 30 staff and volunteers, and developed a customized online survey. We synthesized the data into a report with data highlights and recommendations. This assessment helped the Humane Society understand its current strengths and challenges – none of which were surprising to executive leadership, but having the data to confirm their experience paired with our specific recommendations for action proved valuable.
In conjunction with the assessment, we reviewed the current Staffing Structure for supporting volunteers and developed recommendations for realigning human resources to engage more volunteers in the Society's mission-critical work. Our report included recommended adjustments to the organizational structure, position descriptions, and competencies for hiring volunteer engagement staff.
The Strategic Planning process built upon the assessment results but shifted the focus from the Society's current state to its desired future. After consulting on the formation of a planning task force, we facilitated a cross divisional planning retreat which marked the first time that all divisions were represented in planning for volunteer engagement. The high-energy day resulted in a new, unified vision for engagement and a draft plan with priority issues, goals, and objectives designed to achieve that vision over the subsequent three years. We continued to support teams of staff and volunteers in finalizing the plan and coached leadership on sharing the plan across the agency.
Finally, to address two of the pressing issues that arose through the planning process – Nurturing connectivity and consistency across all campuses and programs and establishing practices that are pillars of our desired volunteer engagement culture – we developed a Volunteer Engagement Guide to outline the processes and procedures for engaging volunteers that all campuses and programs of the Humane Society should follow.
Throughout this work, we also provided coaching to volunteer engagement leadership on implementing the plan and the realignment of HR resources. In fact, we have continued to coach the team through their final year of implementing the plan and prepare for their next planning cycle.
Today, San Diego Humane Society reports a dramatic shift in perspective across the organization. The plan continues to guide their work. The Director of Volunteer Engagement meets regularly with executive leadership to report on progress and the plan gives her stronger ability to advocate for needed resources – as well as to say "no" to requests that would not advance their overall vision for volunteer engagement. They have a staffing structure that makes sense for their priorities. Additionally, the volunteer engagement plan is on everyone's radar and, as a result, they have cross-divisional communication in a way that didn't previously exist. Most importantly, they are now able to scale volunteer involvement and impact as the organization continues to grow and evolve.
To learn more about our work with San Diego Humane Society, read our article in e-Volunteerism Journal, "Moving Beyond Program: Developing a Volunteer Engagement Strategic Plan."
Building an Engagement Strategy with Save the Children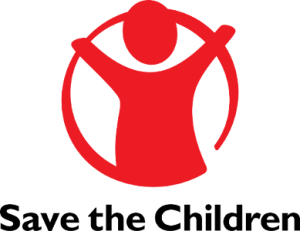 Many organizations talk about bold and audacious goals, but few can match those of Save the Children, which has adopted a "2030 Ambition" of "doing whatever it takes to ensure that all children survive, learn, and are protected by 2030." To achieve that vision, the agency's strategic priorities for 2016-2018 included achieving results at scale and becoming a movement of millions. With finite resources, leadership understood that achieving results at scale would require volunteer talent and, of course, becoming a movement is all about engaging the community and volunteers. Yet, no overarching engagement strategy existed at Save the Children USA… at least not yet.
In 2016, Save the Children USA (STC) sought a firm to help develop a volunteer strategy to support their strategic priorities and build capacity to meet their ambitious goals. Specifically, they were seeking to build a volunteer infrastructure and program to meet multiple needs across the agency. Volunteerism wasn't new to STC; it had been a part of the agency throughout its history. Yet, volunteer opportunities were mostly limited to governance, serving on councils, an internship program, and "DIY" fundraising opportunities. The potential far outweighed their current engagement efforts and to achieve their goals, STC needed an agency-wide strategy. After a competitive RFP process, STC engaged VQ Volunteer Strategies (then known as JFFixler Group) to partner with them in this endeavor.
Our work focused on three phases – Discovery and Assessment; a Volunteer Engagement Strategy; and Development of Staffing and Volunteer Structure. Throughout we provided project management to maintain timely progress and ensure smooth communications with all involved.
Discovery and Assessment was designed to get a snapshot of current volunteer engagement practices and attitudes and identify needs that could be addressed by engaging volunteers in new roles. The assessment included:

A review of all existing volunteer-related policies, procedures, and documents
A site visit
Interviews with staff and volunteers across the country
A customized survey
We analyzed the data and developed a report with recommendations for action, including building internal support for volunteer engagement, developing a national engagement team, and building an infrastructure to support volunteers to success (such as a volunteer database, refining the screening process, and establishing metrics for measuring volunteer impact). The discovery also surfaced new roles for volunteers that could help address organizational needs – such as fundraising and event teams, skilled volunteers from corporate partners, writers and editors, researchers, and more. Overall, STC learned that staff across the agency were willing to think beyond the existing volunteer opportunities and imagine new ways that volunteers with the right skill set could expand their capacity to achieve their mission.
The Volunteer Engagement Strategy was developed collaboratively by VQ Volunteer Strategies and a cross-divisional planning task force. Over a day and a half, we facilitated a planning retreat to review the assessment report, develop the first-ever vision for volunteer engagement, and draft a strategy with priorities, goals, and objectives to achieve that vision. A key element of the strategy was identifying three specific pilot projects that would serve to demonstrate the power and potential for volunteer engagement, thus fueling a shift throughout the organization towards more widespread volunteer engagement. The pilots were from three different areas of the agency – programs, corporate relations, and fundraising – and have the potential to be replicated and expanded throughout the nation.
To develop the right Staffing and Volunteer Structure for STC, we complemented the Discovery and Assessment (which focused internally) with an external peer review. Interviewing and researching other large, national and international organizations and pairing that information with VQ Volunteer Strategies' existing expertise in the field informed our recommendations for leadership and staffing of the volunteer engagement strategy moving forward.
Through this work, STC has reported that the agency now has:
A broader definition of volunteerism – not just the limited internships that existed previously
An agency-wide vision and appreciation of volunteer engagement as a strategy to help all divisions achieve their goals
Recognition of the need for a high-level leader dedicated to volunteer engagement
Metrics for the impact of volunteer involvement
A plan to guide their work for years to come
The final phases of our work with STC coincided with the series of hurricanes that struck in late summer 2017 – Hurricanes Harvey, Irma, and Maria. As a leader in emergency response and safeguarding disasters' youngest victims, STC  was on the ground responding in Texas and Florida. Deployment during these disasters only underscored the importance of volunteers for the agency. Leadership recognized that in order to support children in times of emergencies, having skilled volunteers to help with deployments, support the ongoing operations of the agency, and raise funds for the work is more vital than ever. With a strategy in hand, they will be even more prepared the next time disaster strikes.