Smarter Impact Starts Here
Volunteer Accelerator to Amplify Impact through UJA-Federation of New York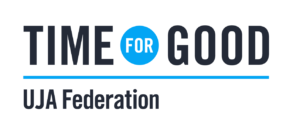 The Need
When the COVID-19 pandemic hit New York City in March 2020, the country's largest local philanthropy, UJA Federation of New York (UJA), tapped into its longstanding commitment to volunteer engagement to respond quickly to the new and urgent needs for food assistance among homebound and unemployed community members. For food pantries that regularly functioned with a skeleton staff and a handful of volunteers packing food for client pick-up, COVID-related restrictions posed a whole new set of challenges. How could they safely pack the foods? Who would deliver them? Could they find, screen, train, and support volunteers to help? UJA's Volunteer Accelerator, designed to help organizations more strategically engage volunteers, helped three of the food pantries pivot to address these challenges and the dramatic spike in demand.
About UJA
Dedicated to supporting New York area organizations with a focus on caring for those in need, building Jewish life and responding to crises worldwide, UJA recognizes the essential role of volunteers in addressing critical community needs and prioritizes volunteerism across many of its departments. Since 2014, UJA's Time for Good Committee – comprised of staff and dedicated lay leaders – has invested in the work of more than 30 organizations with the goal of building capacity to achieve mission through engaging volunteers. Funding has supported staff positions dedicated to volunteer engagement, as well as training, tools, technology, and coaching by VQ Volunteer Strategies and others to enable organizations to harness best practices for effective engagement.
Strategy
In fall 2019, UJA launched the Volunteer Accelerator, an initiative that equips organizations eager to build capacity through the strategic engagement of volunteers in a specific program. This new model, designed in partnership with VQ Volunteer Strategies, provides volunteer engagement training, individual coaching sessions in developing and implementing new volunteer roles and infrastructure, and a community of practice to explore engagement trends, pilot new practices and share learnings with similar agencies.
The first Accelerator supported teams from the Jewish Community Council of the Rockaway Peninsula, UJC of the East Side and the Shorefront Jewish Community Council as they prepared to implement new digital pantry technology to help clients customize food packages. Guided by the VQ Volunteer Strategies' training and coaching, they identified needs that could be addressed by volunteers, designed new roles and planned recruitment.
Two months into the project, the COVID-19 pandemic struck.
Postponing the implementation of the new digital system and leaning on best practices, tools, ongoing training and support already provided by VQ through the Accelerator, the teams assessed needs, designed new volunteer positions and began recruiting and supporting volunteers to meet the changing community needs. Responding to the immediacy of the pandemic, UJA connected the pantries to partners who could help recruit new volunteers. In short order, volunteers were sorting, packing, and delivering thousands of pounds of food to community members. Additionally, partnerships were developed with local grocery stores to serve as weekly market pick-up sites for pantry bags.
Impact
Follow-up evaluation showed that all three organizations measurably improved their use of engagement best practices and significantly increased the number of food pantry volunteers (one panty more than doubled its volunteer corps and the other two went from no volunteers to dozens of volunteers within a few months). Two of the three increased on average by tenfold the number of remote clients accessing the pantry and receiving home delivered meals.
Training UJC of the East Side how to professionally engage volunteers allowed them to significantly increase the number of clients served and meals delivered. Before UJA intervened with support, UJC served 4,500 meals in person to 627 unique clients without any volunteers. Thanks, in part, to the assistance of 81 volunteers, in Fiscal Year 2020, UJC served 31,014 meals to 1,182 unique clients. In fiscal year 2021, UJC continued to increase the food program, engaging 110 volunteers to help pack and deliver nearly 40,000 meals.
Buy-in for strategic engagement of volunteers within the three organizations reached beyond food pantries into other service areas. For example, the JCC of the Rockaway Peninsula engaged more than 75 virtual volunteers in the 2020 Census project, making calls, sending messages, and utilizing social media to Get Out The Vote.
Moving from Program to Strategy at San Diego Humane Society

When San Diego Humane Society's Director of Volunteer Engagement reached out to us at VQ Volunteer Strategies (then known as JFFixler Group) in late 2014, she described San Diego Humane Society as an organization experiencing "epic growth." Three mergers in the span of just a few years expanded the type of services, increased the organization's geographic reach, and nearly doubled the volunteer corps (from 2,850 to over 5,000 volunteers) encompassing what had previously been four independent volunteer programs.
Throughout its 125-year history, San Diego Humane Society has been dedicated to strengthening the human-animal bond, preventing cruelty/neglect, educating the community on humane treatment of animals, and providing community education and safety net services to pet families needing assistance. Volunteers have actively helped to deliver on this mission since the Society's inception, and the role and scope of their work had evolved along with the organization. Now, on the heels of three mergers and the adoption of a new strategic plan calling for increased community engagement, the need to once again adapt the volunteer engagement strategy was clear – and the Humane Society reached out to us for guidance.
Specifically, senior leadership sought help in answering these questions:
How should we structure the volunteer engagement department to best support multiple campuses and programs?
How can we best unify these programs, maximize our resources, and leverage volunteer talent to support the organization's overall priorities?
To address these questions, San Diego Humane Society engaged us to assess their current state of engagement, recommend a staffing structure to support volunteer involvement, develop an engagement strategic plan to map their future actions, and write a guide to direct daily engagement practices across all campuses and programs. Together, these four efforts helped achieve the overall goal of an organization-wide transformation from considering volunteers as a program to instead embracing volunteer engagement as a strategy.
Over the course of a year, we partnered with San Diego Humane Society on all four of these efforts.
During the Assessment, we reviewed documents, policies, and procedures, conducted a site visit, interviewed more than 30 staff and volunteers, and developed a customized online survey. We synthesized the data into a report with data highlights and recommendations. This assessment helped the Humane Society understand its current strengths and challenges – none of which were surprising to executive leadership, but having the data to confirm their experience paired with our specific recommendations for action proved valuable.
In conjunction with the assessment, we reviewed the current Staffing Structure for supporting volunteers and developed recommendations for realigning human resources to engage more volunteers in the Society's mission-critical work. Our report included recommended adjustments to the organizational structure, position descriptions, and competencies for hiring volunteer engagement staff.
The Strategic Planning process built upon the assessment results but shifted the focus from the Society's current state to its desired future. After consulting on the formation of a planning task force, we facilitated a cross divisional planning retreat which marked the first time that all divisions were represented in planning for volunteer engagement. The high-energy day resulted in a new, unified vision for engagement and a draft plan with priority issues, goals, and objectives designed to achieve that vision over the subsequent three years. We continued to support teams of staff and volunteers in finalizing the plan and coached leadership on sharing the plan across the agency.
Finally, to address two of the pressing issues that arose through the planning process – Nurturing connectivity and consistency across all campuses and programs and establishing practices that are pillars of our desired volunteer engagement culture – we developed a Volunteer Engagement Guide to outline the processes and procedures for engaging volunteers that all campuses and programs of the Humane Society should follow.
Throughout this work, we also provided coaching to volunteer engagement leadership on implementing the plan and the realignment of HR resources. In fact, we have continued to coach the team through their final year of implementing the plan and prepare for their next planning cycle.
Today, San Diego Humane Society reports a dramatic shift in perspective across the organization. The plan continues to guide their work. The Director of Volunteer Engagement meets regularly with executive leadership to report on progress and the plan gives her stronger ability to advocate for needed resources – as well as to say "no" to requests that would not advance their overall vision for volunteer engagement. They have a staffing structure that makes sense for their priorities. Additionally, the volunteer engagement plan is on everyone's radar and, as a result, they have cross-divisional communication in a way that didn't previously exist. Most importantly, they are now able to scale volunteer involvement and impact as the organization continues to grow and evolve.
To learn more about our work with San Diego Humane Society, read our article in e-Volunteerism Journal, "Moving Beyond Program: Developing a Volunteer Engagement Strategic Plan."
Building an Engagement Strategy with Save the Children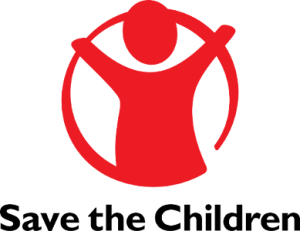 Many organizations talk about bold and audacious goals, but few can match those of Save the Children, which has adopted a "2030 Ambition" of "doing whatever it takes to ensure that all children survive, learn, and are protected by 2030." To achieve that vision, the agency's strategic priorities for 2016-2018 included
achieving results at scale
and becoming
a movement of millions.
With finite resources, leadership understood that achieving results at scale would require volunteer talent and, of course, becoming a movement is all about engaging the community and volunteers. Yet, no overarching engagement strategy existed at Save the Children USA… at least not yet.
In 2016, Save the Children USA (STC) sought a firm to help develop a volunteer strategy to support their strategic priorities and build capacity to meet their ambitious goals. Specifically, they were seeking to build a volunteer infrastructure and program to meet multiple needs across the agency. Volunteerism wasn't new to STC; it had been a part of the agency throughout its history. Yet, volunteer opportunities were mostly limited to governance, serving on councils, an internship program, and "DIY" fundraising opportunities. The potential far outweighed their current engagement efforts and to achieve their goals, STC needed an agency-wide strategy. After a competitive RFP process, STC engaged VQ Volunteer Strategies (then known as JFFixler Group) to partner with them in this endeavor.
Our work focused on three phases – Discovery and Assessment; a Volunteer Engagement Strategy; and Development of Staffing and Volunteer Structure. Throughout we provided project management to maintain timely progress and ensure smooth communications with all involved.
Discovery and Assessment was designed to get a snapshot of current volunteer engagement practices and attitudes and identify needs that could be addressed by engaging volunteers in new roles. The assessment included:

A review of all existing volunteer-related policies, procedures, and documents
A site visit
Interviews with staff and volunteers across the country
A customized survey
We analyzed the data and developed a report with recommendations for action, including building internal support for volunteer engagement, developing a national engagement team, and building an infrastructure to support volunteers to success (such as a volunteer database, refining the screening process, and establishing metrics for measuring volunteer impact). The discovery also surfaced new roles for volunteers that could help address organizational needs – such as fundraising and event teams, skilled volunteers from corporate partners, writers and editors, researchers, and more. Overall, STC learned that staff across the agency were willing to think beyond the existing volunteer opportunities and imagine new ways that volunteers with the right skill set could expand their capacity to achieve their mission.
The Volunteer Engagement Strategy was developed collaboratively by VQ Volunteer Strategies and a cross-divisional planning task force. Over a day and a half, we facilitated a planning retreat to review the assessment report, develop the first-ever vision for volunteer engagement, and draft a strategy with priorities, goals, and objectives to achieve that vision. A key element of the strategy was identifying three specific pilot projects that would serve to demonstrate the power and potential for volunteer engagement, thus fueling a shift throughout the organization towards more widespread volunteer engagement. The pilots were from three different areas of the agency – programs, corporate relations, and fundraising – and have the potential to be replicated and expanded throughout the nation.
To develop the right Staffing and Volunteer Structure for STC, we complemented the Discovery and Assessment (which focused internally) with an external peer review. Interviewing and researching other large, national and international organizations and pairing that information with VQ Volunteer Strategies' existing expertise in the field informed our recommendations for leadership and staffing of the volunteer engagement strategy moving forward.
Through this work, STC has reported that the agency now has:
A broader definition of volunteerism – not just the limited internships that existed previously
An agency-wide vision and appreciation of volunteer engagement as a strategy to help all divisions achieve their goals
Recognition of the need for a high-level leader dedicated to volunteer engagement
Metrics for the impact of volunteer involvement
A plan to guide their work for years to come
The final phases of our work with STC coincided with the series of hurricanes that struck in late summer 2017 – Hurricanes Harvey, Irma, and Maria. As a leader in emergency response and safeguarding disasters' youngest victims, STC  was on the ground responding in Texas and Florida. Deployment during these disasters only underscored the importance of volunteers for the agency. Leadership recognized that in order to support children in times of emergencies, having skilled volunteers to help with deployments, support the ongoing operations of the agency, and raise funds for the work is more vital than ever. With a strategy in hand, they will be even more prepared the next time disaster strikes.