Smarter Impact Starts Here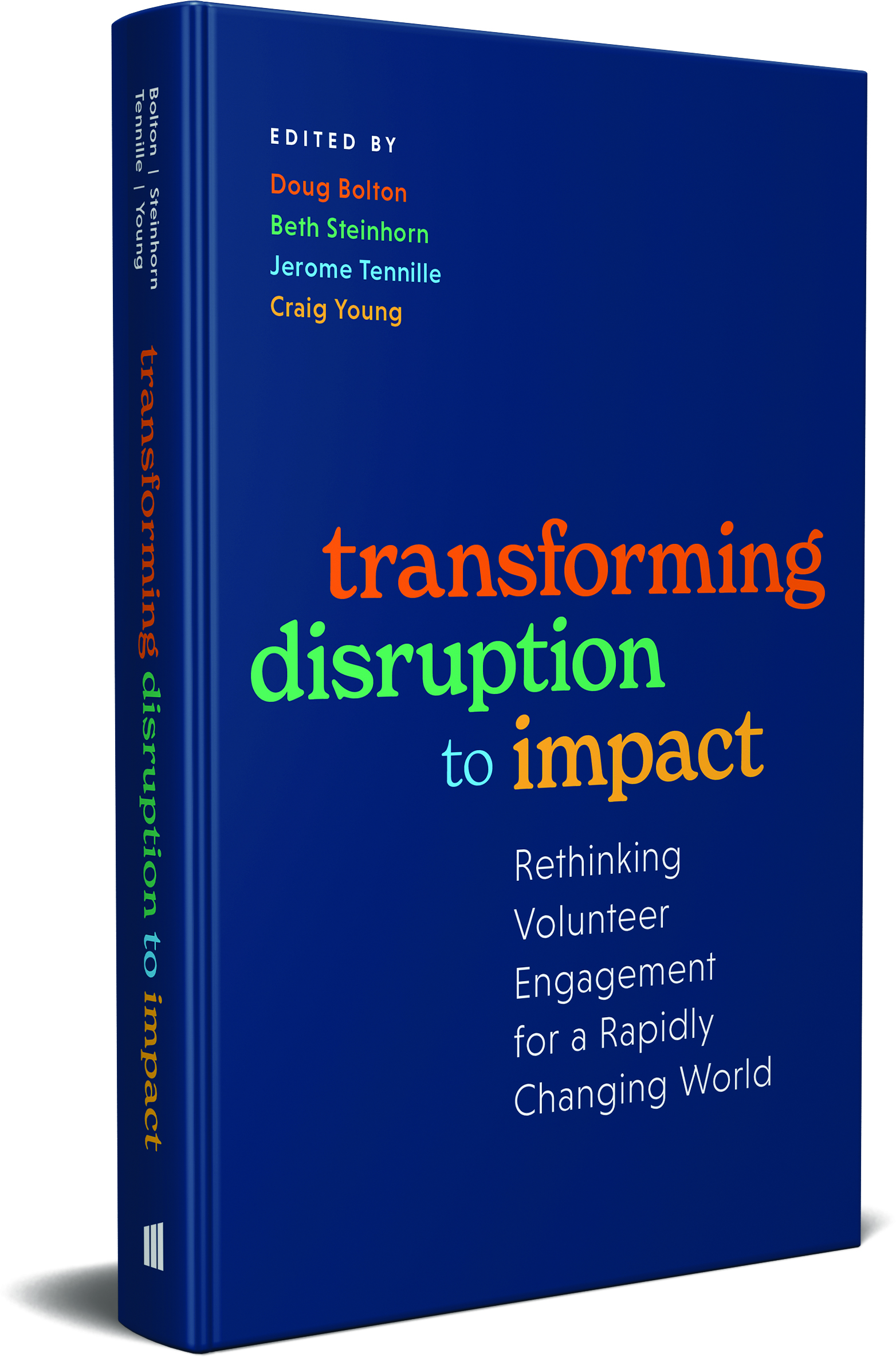 Transforming Disruption to Impact 
For generations, engaging volunteers has been a vital strategy for communities to solve problems, but the events of 2020 disrupted how people work and volunteer. Unlike previous disruptions, when Americans rolled up their sleeves and volunteered in record numbers, the COVID-19 pandemic restricted traditional volunteering. While many organizations put their engagement strategies on hold, others saw the dramatic increase in demand for services, the increased spotlight on racial injustices, and the opportunities that technology offers. Instead of hibernating, these forward-thinkers actively adapted to engage community members despite the disruptions.
Transforming Disruption to Impact captures the many ways and different mechanisms used to engage people in volunteer service to address the world's most critical issues—made even more critical due to the pandemic. It's a collection of essays and contributions highlighting practical, future-focused, innovative, and inspirational volunteer engagement strategies, practices, and tactics that were born out of necessity but that are evergreen and, in many ways, the future of service we can expect for generations to come. In this book, you'll hear from globally recognized social impact professionals from across the non-profit, governmental, and corporate responsibility sectors about the different ways they engage people in volunteer service during such a challenging time across the globe.
Along with her co-editors Douglas Bolton, Jerome Tennille, and Craig Young, VQ President Beth Steinhorn sought to bring together the voices of CEOs, funders, corporate engagement leaders, volunteers, and volunteer engagement professionals—a collection of exemplary stories from those who transformed the disruptions into impact. These stories are the key to unlocking that potential.
Get your copy today to keep the conversation going.
Available now via Amazon, Barnes & Noble, Amplify Publishing, and other retailers. Learn more at www.disruptiontoimpact.com.
Interested in featuring Transforming Disruption to Impact in your book group? Download our book group facilitation guide today!