Smarter Impact Starts Here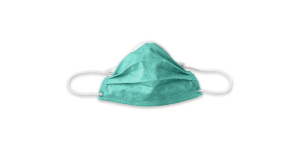 The COVID-19 pandemic brought challenges that have redefined how we engage volunteers — and, yet, it has also mobilized millions to serve and assist during these challenging times.
New circumstances demand new strategies and VQ Volunteer Strategies is here with you, step by step, as you re-engineer, recover, and re-engage community members to help you achieve impact.
We can help you:
Develop a plan to return, recovery, and re-engage volunteers in your mission
Identify new, safe ways to engage volunteers
Assess which innovations should be sustained as you return to more normal operations
Build the case to leadership to sustain engagement
Adapt processes and practices through new engagement guides
Train staff and volunteers
Engage virtual volunteers
Pilot new, high-impact roles
and more
Below are some of the resources we have developed to help you mobilize those who care about your mission to sustain services no matter what challenges arise. We are developing new tools and resources regularly.
Whether translating on-site training to on-line experiences or developing strategies to engage virtual volunteers, our on-demand webinars will equip you for success.
 Click here to access our latest webinar offerings.
We are frequently developing tools to equip you for success. Download them today – including:
Volunteer Engagement COVID-19 Plan for Recovery, Reopening, and Return
COVID-19 Engagement Response Plan
Virtual Volunteer Role Assessment
Online Training Plan
Rethinking Recognition
 Click here to download these and other FREE resources.
The VQ Blog contains posts designed to help you communicate clearly, engage strategically, and lead effectively — while not feeling alone in your efforts. Among our most popular posts are:
Click here to see all our VQ Blog posts